19th c. "Drunkard" Hinged Figure | Individual effort in metal |  $2300.00
Weekly New Listings!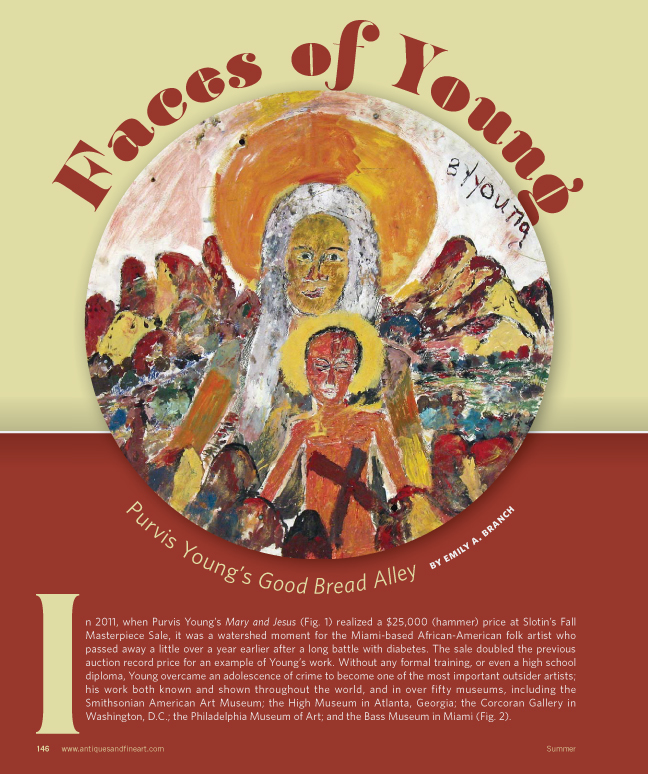 Be the first to see this amazing article released this week in the Summer issue of
Antiques and Fine Art Magazine (only a peek though!)
We we honored to write this informative piece highlighting our
Purvis Young Good Bread Alley collection
Get your copy at this weekend's Newport Antiques Show or
Sign up on their site to get a free subscription today!
We would be pleased to send you a digital copy with your inquiry!


Outsider Folk Art Gallery
P.O. Box 6440 Wyomissing, PA 19610
Phone: (610)  939  1737
Website: www.outsiderfolkart.com
1stDibs: http://outsiderfolkartgallery.1stdibs.com
Email: george@outsiderfolkart.com